The Algiers Point Free Lil Pantry is funded and stocked by neighbors to help neighbors. For the month of December, the moms of the neighborhood challenged their children to fill the pantry and then challenge their friends to do the same. The kids loved it and it's been a huge success, with the pantry being filled and emptied up to 3 times a day! The neighborhood hopes to make it a new Christmas tradition.
The Algiers Point Free Lil Pantry is a 501(c)(3) charity dedicated to easing food insecurity in the Algiers Point neighborhood of New Orleans. Started in 2017 by Becky Hicks and James Hunt, the pantry has provided countless meals to individuals and families in the Point who might not otherwise have the means to eat a nutritious meal that day. It is, we think, one of the best examples out there of New Orleanians helping New Orleanians.
Click here to find out more about how you can help the Algiers Point Free Lil Pantry. As you can see from the note below, it is making a difference in the lives of the people of Algiers Point!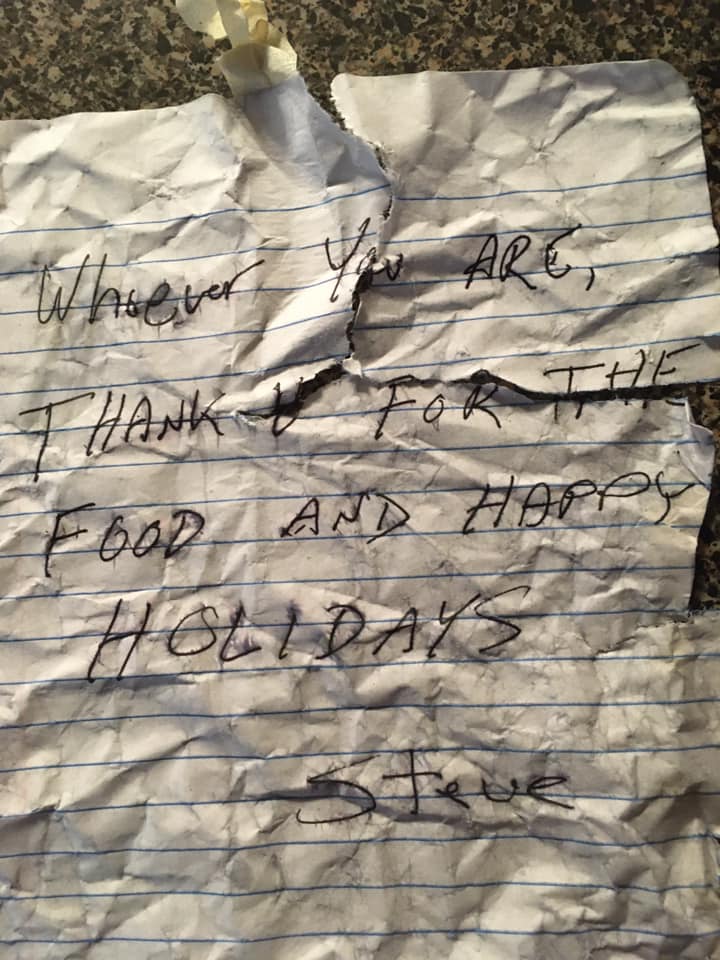 Follow the Algiers Point Free Lil Pantry Online!