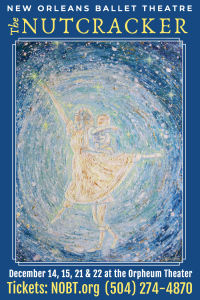 The city of New Orleans is famous for its traditions. When it comes to the winter holidays, we have the lighting of the Algiers Point bonfire, the Krewe of Jingle Parade, Celebration in the Oaks at City Park and countless other celebrations of the season. One modern tradition that is becoming just as essential to the season is the New Orleans Ballet Theatre performance of "The Nutcracker."
The NOBT was founded in 2002 by Gregory Schramel and Marjorie Hardwick, dancers who performed professionally all over the world for more than 20 years. The pair sought to bring their lifetime love of ballet to the people of New Orleans.
The NOBT has an amazing facility on 920 Terpsichore Street in the Lower Garden District. With professional dancers as full-time staff, they are a consistent presence of ballet excellence in the Gulf South of the United States. The full-time dancers are leaders in the performances and education of aspiring dancers in the area.
Scenes from the Dress Rehearsal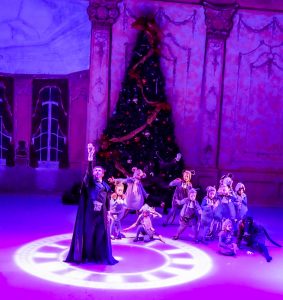 Presenting Tchaikovsky's "The Nutcracker" has become a highlight of the performance year and is a massive undertaking involving local professional dancers as well as 150 local children. This year will mark the 14th time they have presented the traditional holiday performance in the Crescent City. Being a positive force in the community is important to the NOBT, so they will giving 800 tickets to local schools. The hope is that children who may not have had the means to come enjoy the ballet will get a chance to be a part of the audience.
This two-act ballet will be performed at the The Orpheum Theater at 129 Roosevelt Way, New Orleans, LA 70112. The show will debut on Saturday, December 14th, with two performances, then again on the 15th, 21st, & 22nd.
* Inside Info: We hear there is snow in the forecast…