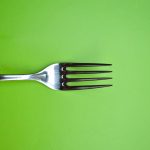 July is halfway over and we're still dealing with the fallout of Covid-19. Here's an update to the aid, advocacy, and entertainment available in the greater New Orleans area during Phase 2. We'll keep updating this page as more info becomes available.
• Gov. John Bel Edwards has extended Louisiana's current Phase Two order, which also includes a statewide mask mandate, limits indoor social gatherings to 50 people and prohibits on-premises consumption of alcohol at bars, until August 7th.
• The City of New Orleans COVID-19 Meal Assistance Program partners with local restaurants to provide meals to a wide range of vulnerable residents impacted by the virus. Eligible residents include "high-risk health adults, residents with special medical needs, homeless residents, homebound seniors, and families with children 18 and under who are not receiving other federally supported food assistance." To apply call 3-1-1 or click here https://ready.nola.gov/incident/coronavirus/meal-assistance-program/.
• On any given Friday or Saturday, you can find a porch concert happening at Coliseum & Constantinople. A couple of weekends ago it was Stooges Brass Band playing to the mostly neighborhood crowd. Hamburgers for sale, $10. Bring a camp chair and enjoy one of the few nearly sure things happening in the live music scene right now.
• Garden Cookout with Big Freedia is happening every Thursday through August 27th. Freedia shows you how to cook a variety of New Orleans foods with her special brand of "bounce." The Facebook event page is here. The livestream for the Garden Cookout is here. A playlist of her Sunday Gospel Brunch videos from earlier in the lockdown is here. You already know!