As you make your way up the ancient winding staircase–dark, mysterious and alluring–you are met first by a holographic dancing skeleton performance. If you are "chosen", you are greeted by one or both of the feline sentries. Did I mention you may only gain access to this stairwell by special permission? But here you are, about to enter Potions Lounge, a magical NOLA Speakeasy secretly located in the recesses of the historic French Quarter.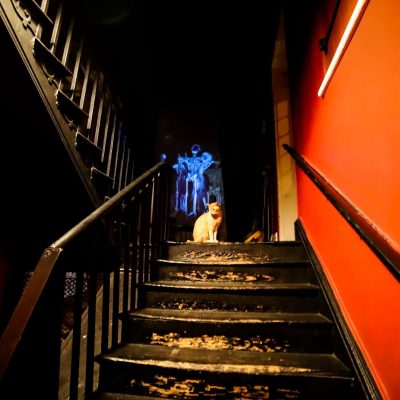 Turn the key and experience a place where spirits, vampires, and witches mingle. Plush velvet sofas and draperies await you as you relax in dimly lit rooms where games of mystery and imagination abound. Specialty cocktails, such as 'The Black Cat', the 'Blood Drop Martini', or absinthe imbibed concoctions will enhance your illusions, dreams and nocturnal curiosities.  As if all this wasn't enough, make your way to the cushy and comfortable balcony that overlooks world-famous Bourbon Street and relax.
Though membership to Potions is available (www.PotionsLounge.com), you must FIRST make your way (if you dare) to the Boutique du Vampyre at 709 Saint Anne Street and speak to one of its lovely Mistresses of the Night to find this mystical hideaway.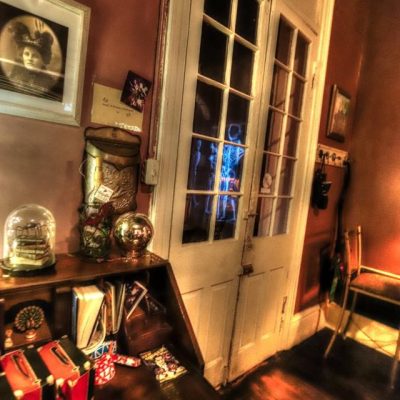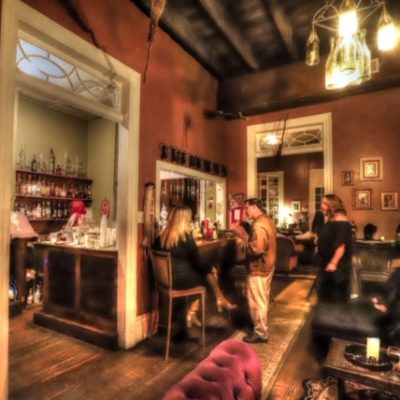 [flint_blog_instagram username="LadyLunaNOLA" photo_count="6″]